Ruin Me
Ruin Me 0.30.1 Free with a Ghost Ship; 0.31.0 for Patrons has Analingus
---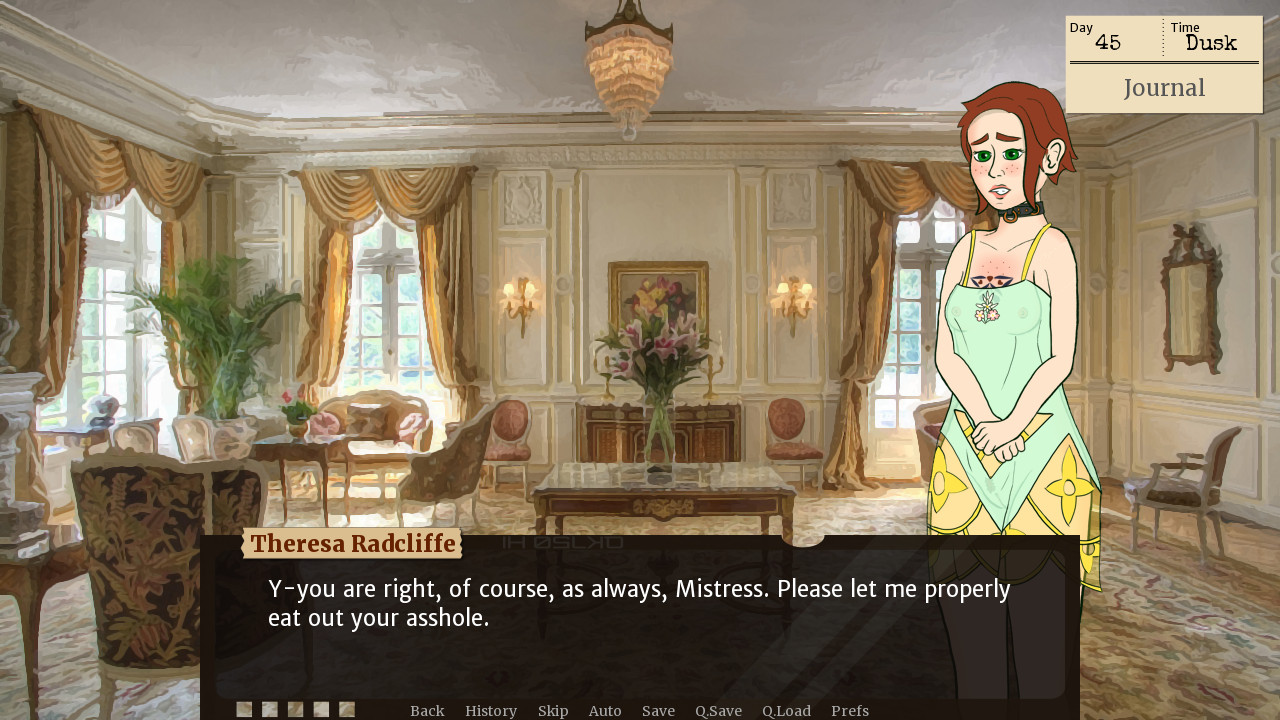 Hello, perverts! The latest version of Ruin Me is up for patrons, adding some audio and a training scene about eating ass. The previous release is now public, adding a new horror expedition about the mysteries of the sea.
Please note: to upgrade on desktop, unzip the archive into a new directory. Your saves should carry over. Do not unzip over the previous version, as this can cause bugs.
If you want behind-the-scenes design notes, previews of upcoming releases, new versions as soon as they're released, or the ability to vote in polls to decide what I develop next, sign up to my Patreon!
Version 0.31.0p is patron-only and adds:
Sound ambiance for nightmares and the town, and a sound effect for entering the mansion hall.
The "Analingus" training scene, part of the "Advanced Depravity" training sequence for Theresa.
Version 0.30.1 is free to the public, adding:
"The Empty Hull", a horror expedition about shipwrecks and the mysteries of the sea, available by talking to Cathy at the docks in Act II.
A change to "The Momentary Cabin", moving it from Act II to Act III.
If you sign up to be my patron at the $2/month level or higher, you get access to new builds as soon as they're done, plus the Reminisce feature that lets you replay old sex scenes without the trouble of rollback or save games. 0.31.x will be available to everyone once the next patron-only build is up. If you want to contribute to the game's development, please become a supporter on Patreon!
Files
RuinMe-0.30.1-pc.zip
62 MB
Nov 18, 2020
RuinMe-0.30.1-mac.zip
45 MB
Nov 18, 2020
com.phanes.ruinme-30001-universal-release.apk
64 MB
Nov 18, 2020